Hi There! We're looking for people to write up their theories on cipher mysteries such as the Voynich Manuscript, the Beale Papers and how astroturfed the Tea Party is. You may be surprised to discover that your foolish clickbait opinions could earn you upwards of $0.02 per day, and might even be worth double that (if they are so unbelievably bad that they go viral on Slashdot or Reddit).
To tap your teensy spile into this towering cask of wealth, there's no need for an office, formal clothes or indeed any clothes beyond your normal tattered rags. Simply compose your posts and comments from the comfort of your own bedsit, surrounded by your piles of old newspapers, unreturned library books, and much-loved microwave meal boxes. Who could ask for a better or more convenient life?

Yes, you too can turn your vapid leaden thoughts into 24 carat Internet gold, just like alchemists and well-known YouTube sock puppet presenters the world over already do. And let's face it, if Stampy and Squid can make it there, then so can you, right?
Who cares if you haven't cut your toenails since Dubya left the White House? We don't! Google values novelty over content, so to become a high-value content creator in this brave new online world, all you have to do is tap into the same rickety stream of consciousness that pushes angry unspoken words in your mouth when you've yet again found yourself stuck in the non-moving queue at the supermarket till and type, type, type.
There, now doesn't that feel better! And how much do we charge you for this "keyboard therapy"? $100? $1000? No, not even close – in fact, we pay you for it. A frighteningly small amount, sure, but let's not bicker over mere semantics.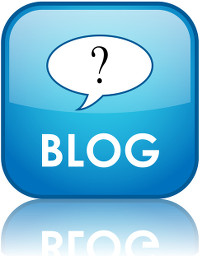 How do you get going? Just start your own blog, proclaim yourself an expert on a particular subject (it doesn't matter what, nobody cares), leave back-linked comments on forums and other people's blogs, or even – now get this – leave comments on your own blog under false names to make visitors think that there's some kind of 'community' buzz around the nonsense you're passing off as high-quality thought.
Before long you'll even be ready to cut-and-paste all your tripe into a 65-page ebook and sell it for $12 a pop. Still think this is all a pipe-dream? No, it's not! Many thousands of people have jumped about this $$$money$$$ $$$train$$$ already, so why not you as well?
Still believe you're not right for this extraordinary new world? Think again! You'll shock yourself when you find out quite how painfully easy it is. Amaze your friends (if you have any, which seems fairly unlikely), take that step, and type, type, type!