I thought I'd share with you the following email I recently received via an anonymous remailing service:
This is being written to you on behalf of a large group of Voynich theorists. Even though we disagree amongst ourselves on everything to do with the Voynich Manuscript itself (which some of us prefer to refer to as the "so-called Voynich so-called Manuscript"), the two things we do all whole-heartedly agree about are (1) how much we despise your pathetic crusade against us, and (2) how much we abhor your ridiculous insistence on primary evidence and testable hypotheses.

Be assured that when one of us does eventually manage to prove definitively that it is a Mongolian shamanic handbook, a heretical medieval suicide manual, or a stranded alien's diary, the short term pain of finding out that the rest of us was wrong will be amply wiped out by the long term pleasure of mocking you derisively for the rest of your stupid, pointless life.

You just don't seem to realise that proper 'Voynich research' is in no way historical or scientific. Don't you understand that it is we who established the one basic 'fact' of the discourse long ago? The thing that we made true (by repeating it so many times that it became a fact) is that nobody knows anything definite about the Voynich Manuscript. This is the frame of reference everyone is now compelled to use, and neither you, Wikipedia, René so-called Zandbergen, or indeed anyone else can move outside it: howl at the moon all you like, you'll achieve nothing.

So you're just wasting your time trying to make (what you conceitedly and falsely like to think of as) 'progress'. Anything you try to assert, we deny immediately: it's just physics, stupid. Moreover, anything you can conceive of asserting, we have probably already denied ten times over. Assert/deny, assert/deny, assert/deny: you really bore us.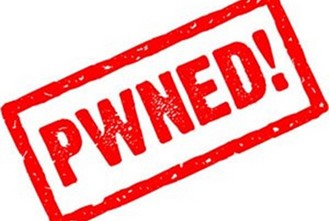 Look, can't you get it into your thick head that we theorists pwn the Voynich big-time? The Beinecke may be the institution who owns the Voynich Manuscript, but that means diddly squat against our total pwnage. Why, when there's no obvious shortage of rent-a-mouth academics out there, do you think Yale struggled so badly to find anyone to write anything remotely sensible in their recent so-called photofacsimile? They were wasting their time swimming against our tide, just like you're wasting yours.

OK, we'll admit there was a brief period during which you were marginally useful to us: that was back when having a post in Cipher Mysteries putting down one of our theories was a bit like a badge of honour. We even had special gamified medals produced, to show off which one of us had had the smarmy Cipher Mysteries treatment (how we laughed): but since you've stopped doing even that, we've all got tired of your meanderings and not-so-funny posts.

So this is just a collective email from us to say goodbye to you. Even though Voynich research is still stalled in the same cul-de-sac it ever was (which is, by our reckoning, is about a perfect a scenario as can be hoped for), we've all moved on from you and your stupid blog. You're yesterday's man, if not the day-before-yesterday's man: not interested, la la la.

Why don't you go research the Phaistos disk or something else unbelievably lame, and leave the Voynich to the people who really own it? Maybe you'll find some saddo historians out there who want to read your useless drivel: we certainly don't.