After The History Channel's recent season of "The Hunt For The Zodiac Killer" programmes (episodes 1, 2, 3, 4 and 5), I thought it was time to get back to some non-fake-news codebreaking research.
In particular, I want to suggest an approach we might follow to try to solve the Z340 that (hopefully) won't need a brain the size of a planet to run it. But first I'm going to talk about the Z13 cipher, because I think it tells us a lot about what is hidden inside the Z340 and indeed why the Z340 was written at all…
The Z13 Cipher
The text just above the Zodiac Killer's Z13 cipher (20th April 1970) clearly and unambiguously refers back to a 'name' supposedly in the Z340 cipher (8th November 1969), though as far as I can see the "Dripping Pen" note that arrived with the Z340 didn't mention a name at all:

An oft-repeated account for this is that the Z13 had been constructed in response to a kind of cryptographic 'taunt' that appeared six months previously in the Examiner newspaper on 22nd October 1969, as detailed here. In the Examiner piece, entitled "Cipher Expert Dares Zodiac To 'Tell' Name", the President of the American Cryptogram Association issued a direct challenge to the Zodiac Killer to reveal his name in a cipher.
However, if you put all these pieces together, it seems highly likely to me that it was instead the Z340 cipher that had been constructed as a response to President Marsh's taunt (it appeared a mere seventeen days later). Hence it seems entirely reasonable to conclude that the Z340 indeed contains a specific name for us to decrypt – though, as always, it seems highly unlikely that this will contain the Zodiac Killer's actual name.
Cryptanalytically, though, the Z13 couldn't be further removed from the homophonic world of the (cracked) Z408 (and presumably the Z340), in that it has shape repeats and internal structure aplenty. In fact, if you colour all the Z13's repeated cipher shapes (once again, using Dave Oranchak's neat-o-rama Cipher Explorer), this is what you see:

Much as I love "Sarah The Horse" and "Clara Cataract" as elegant literary plaintexts for this, it's important to note that these are homophonic solutions for something whose many repeats point to its actually being a monoalphabetic substitution cipher. Dave Oranchak's "Laura Catapult", and glurk's "Gary Lyle Large" are fine examples of how it is possible to construct name-like phrases to fit: but these are relatively rare examples in a surprisingly sparse, errm, name-space.
In many ways, whereas the problem with the Z340 is that it has too many shapes, the problem with the Z13 is arguably that it has too few shapes. So there would seem to be something a little odd going on here, cryptanalytically speaking: something feels wrong.
In his 2017 book "Unsolved!", Craig Bauer praised a possible crack of the Z13 cipher which I hadn't previously heard of, and credits p.128 of Robert Graysmith's (2002) "Zodiac Unmasked: The Identity of America's Most Elusive Serial Killer Revealed" as the source (though Graysmith talks about it as if the suggestion were as old as the [Hollywood] Hills):

Now, even though this doesn't quite fit the pattern (the N cipher shape shouldn't be shared between plaintext F and M), I think Bauer was completely right to give this his imprimatur, because it seems exceptionally close. Giving MAD Magazine's "Alfred E. Neuman" as his name feels like this exactly the kind of thing the Zodiac Killer would do, in that it is taunting, unhelpful, superior, nasty, satirical, self-centred, and narcissistic in all the right ways.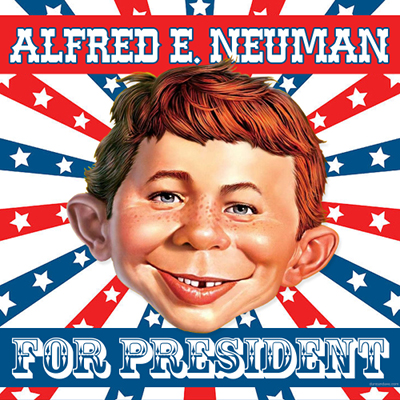 For ALFREDENEUMAN to be the Z13's plaintext, the only concession you would need to make is that a single letter was misenciphered: and as starting points go for a ciphertext that already feels as though it has too few shapes, this is not half as big a step as almost all other solutions I've seen proposed. Even though I completely accept that this isn't cast-iron proof, I do think it suggests that it is well worth considering as a conditional piece of evidence to work with.
And Now, The Z340 Cipher…
For me, the big (if not 'huge') question the above leads to is this: if this ALFREDENEUMAN Z13 decryption is actually correct, might the Zodiac Killer have included exactly the same name in his Z340 cipher? And if so, might we be able to use the name as a known-plaintext crib into the Z340? (AKA a block-paradigm match. 🙂 )
Assuming the Z340 does use some kind of homophonic cipher, there are (340 – 12) possible positions the Z13 crib could be positioned at: however, we should be able to eliminate any position containing a cipher shape repeat within the 13-shape stretch that does not match a repeat in the ALFREDENEUMAN crib, because that would mean that the same homophonic cipher shape would have been used to encipher two different plaintext letters.
For example, because Z340 line #4 begins "S99…", the "99" part could not be any part of the Z13 crib because there are no doubled letters in "ALFREDENEUMAN": this is also true for the "++" pairs in lines #4, #14, and #18. Similarly, the +..+ repeat on line #9 and the W..W repeat on line #18 both cannot be in the crib, because no plaintext letter is repeated three steps apart in "ALFREDENEUMAN". If you run this against the most widely used Z340 transcription, there are – according to the vanilla C test I put together (below, which you can actually run for yourself by clicking on [Run]) – exactly 197 valid crib positions. So we can eliminate (340-12-197) = 131 candidate positions. Which is nice. 🙂
What I find interesting is that locking a set of fixed set of letters to an (albeit still hypothetical) crib should enable us to use a homophonic solver on far smaller subsections of the Z340 than we would normally be able to do. I've written before about how the top half and the bottom half of the Z340 have quite different (but subtly overlapping) properties: for example, how top-half '+' characters seems to work differently to bottom-half '+' characters. As a result, I think it would make sense to try to solve lines #1 to #9 separately from lines #11 to #19.
But there are other results, that point out how lines #1 to #3 seem to work quite differently from lines #4 to #6, and so on. So the ability to try to solve even smaller blocks of lines may well be a critically useful string for our cryptological bow.
Unfortunately, I'm not (yet) a zkdecrypto-lite power-user, so I don't know how to automate this kind of search Anyone who would like to collaborate on doing this, please feel free to step forward: or if you want to take the idea and do what you like with it, that's fine by me too. Can you blame me if I want to see this solved before they start shooting Season #2? 😉
Just One Last Thing…
There is, of course, one other possibility that should be investigated… it's just that those cold, creepy eyes in the famous Zodiac poster remind me of someone, can't think who it is, but the name might come to me soon, who was it…?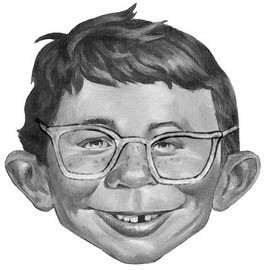 C: Crib Matching Code