It's been a little while in preparation (difficult things almost always are), but the project I mentioned a little while ago has now gone live for crowdfunding on Kickstarter (so I now have 30 days to convince you and a thousand other people to back it).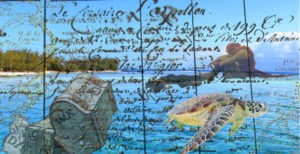 The documentary I'm planning to make is called Gold Beyond Your Dreams: the idea is to go to Mauritius and see if I can finally unravel some (though hopefully most) of the secret history of Bernardin Nagéon de l'Estang and his alleged pirate treasure, and tell the story. But I've included a 3-minute video (with subtitles) as part of the pitch which explains it all nicely, along with a project plan showing exactly what I'm aiming for: hopefully it's specific enough.
Even though I think there'll be enough source material for 120+ minutes, I'm aiming for a 45-minute final edit to keep it all tight and interesting.
What do you think?