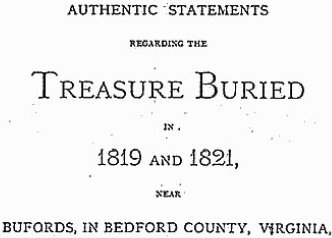 I thought I'd take a brief sideways step over to the Beale Papers, a cipher mystery I haven't mentioned in a while here. Most of you probably already know about my Big Fat List of Voynich Novels, expanding almost monthly with yet more Voynich-appropriating titles. But is there much fiction based around other well-known cipher mysteries?
Well… I recently bought a copy of Tom Harper's (2007) "Lost Temple" solely because of the Phaistos Disk lookalike overlaying the front cover… but that was as close as it got. It's actually quite a good read, with the first Minoan half touching on the same kind of sources as Gavin Menzies "The Lost Empire of Atlantis" (but more believable), and the second half moving onto Greek mythology, Achilles' shield, and Harper's version of Unobtainium. Sorry Tom, the house rule here is: no cipher, no review. 😉
Which reminds me that at some point, I really need to read Stephen King's "The Colorado Kid", as that gives every impression of having been inspired by the Somerton Man "Tamam Shud" case.
And here's another novel that does count: Alexis Tappendorf and the Search for Beale's Treasure (Volume 1), by Becca C. Smith.
[…] Upon arriving in Virginia, Alexis discovers that for the last hundred years the townspeople of Summervale and Bedford County have been searching for a lost treasure buried somewhere in the area by a man named Thomas J. Beale. More importantly, the only clues to finding the fortune are in the form of cryptograms, codes that, when properly translated, tell the exact location of the bounty. In a heart-pounding race to Beale's Treasure, Alexis and her new friend, Olivia Boyd, join forces to solve the Beale ciphers before the dangerous family, the Woodmores, beat them to it…
So, yet another cipher mystery gets subsumed into the Young Adult Fiction cultural Borg. (No, I still haven't managed to finish The Cadence of Gypsies, or The Book of Blood & Shadow.) What will be next, Alexis Tappendorf and the Vaguely Heretical Rohonc Codex? [*shudders in a sudden cold draft*]
However, such cultural flimflam may well all be in vain, because – according to the webcomic 'I Can Barely Draw', the Beale Cipher has finally been solved. Apparently, it reads: "I accidentally the rest of it". Well, well, well – who'd have thunk it, eh? 🙂