Here's a link to a 24-minute Youtube video of Elonka Dunin making a presentation on the Beale Ciphers a few weeks ago (November 2015) at PhreakNIC 19, a hacker/tech convention held in Nashville every year.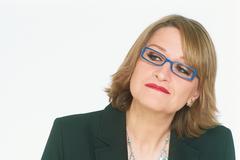 [ Note that in the following, I try to actively distance the Beale Papers (i.e. the pamphlet, which is hugely problematic as a source of historical evidence) from the Beale Ciphers (i.e. the three dictionary ciphertexts). ]
Elonka starts by showing a brief (but poor quality) intro to the Beale Papers courtesy of the TV history documentary series "Myth Hunters", which you can tell is full of crackpot theorists serious historians because my face appears straight away. 🙂
Elonka's Opinion…
Ultimately, Elonka's opinion is that despite the crypto, both the Beale Papers and the Beale Ciphers are literary fakes, even though she appreciates that the Gillogly strings (which we should probably actually call the Hammer strings, after Carl Hammer who first described them) can very clearly be taken either as evidence of the Beale Ciphers' fakery or as evidence of its genuineness.
In some ways, it's not often individual cipher mysteries break down to an either/or (my apologies, I just heard Simon Munnery on "Quote Unquote", which brought back fond memories of being filmed in a draughty warehouse for Munnery's Kierkegaardian TV show "Either/Or" as a sort-of-quiz participant many years ago), so this is quite an unusual aspect of the Beale Ciphers. By which I mean that unlike the Voynich Manuscript's ten thousand stupid competing theories, the presence of the Gillogly strings implies that there are only really two workable explanations for the Beale Ciphers (note: not the Beale Papers): (a) that they're completely genuine, or (b) that they're completely fake.
Specifically: if there's any evidence that suggests that the Beale Papers are themselves anything but a lurid fabrication, I have yet to see it. In fact, the only actual issue would seem to be whether the papier maché fleshing out was done on top of a thin (but genuine) wire skeleton, or whether the underlying skeleton was fake as well.
My Opinion…
For me, I think it is reasonably likely that there was indeed a Thomas Beale who left a box (containing the cryptograms) behind at the Washington Hotel for safe keeping. But given that the innkeeper Robert Morriss didn't actually start working there until 1823, it should be possible for us to directly conclude that the letters (in the pamphlet) apparently addressed to Morriss at the Washington Hotel and supposedly written in 1822 are therefore completely fake. Basically, Beale couldn't have written letters to someone who wasn't working there yet.
And if those letters are fake, then the backbone of the entire pamphlet is fake. And so I find it easy to agree with people who think that the Beale Papers are fake. But what, then, of the Beale Ciphers?
My own suspicion is that what we're looking at here is – much as seems to have happened with the "La Buse" cryptogram – a fake story elaborated around the hearsay bones of a real (but poorly-understood) cryptogram. But, as again so often happens, perhaps there were several layers to the storytelling going on here.
Firstly, I suspect that Morriss made the first level of elaboration in order to justify his having broken the locks of a sealed container some years after it had been left at the Washington Hotel (presumably for safekeeping with a previous innkeeper). And I would expect that there was a second level of elaboration added by the person who became the next owner of the object (though I doubt we will ever know more about this shadowy person). And whether the topmost level of elaboration (to turn it all into pamphlet form) was added by Ward or Sherman probably matters not a jot.
So in the Beale Papers, it would seem from all this that what we have been handed down is a fictional story wrapped around a retelling of a self-justificatory lie, which itself in turn was wrapped around a set of three ciphertexts that themselves may or may not be real. No wonder it has proved difficult for people to make sense of it all!
Ultimately, though I think the Beale Ciphers are real, Elonka concludes otherwise: hence we sit either side of that particular either/or fence – but feel free to choose whichever side seems to you to have the greener grass. 😉