Whether we like it or not, history as practised nowadays is a tower built upon textuality, upon the implicit evidentiality striped within and through texts. Even archaeology (of all but the obscenely distant past) and Art History rely heavily on texts for their reconstructions.
Alternative, explicitly visual approaches to history have lost the battle to control the locus of meaning. The mid-twentieth century Warburg/Saxl/Panofsky dream that highly evolved iconography/iconology might be able to surgically extract the inner semantic life of symbols from their drab syntatical carapaces now seems hopelessly over-optimistic, fit only for the Hollywood cartoons of Dan Brown novels. Sorry, but Text won.
What, then, are contemporary historians to make of the Voynich Manuscript, a barque adrift in a wine-dark sea of textlessness? In VoynichLand, we have letters, letters everywhere, and not a jot for them to read: and without close reading's robotic exoskeleton to work with, where could such a text-centric generation of scholars begin?
Well, given that the Voynich Manuscript's text-like writing has so failed yielded nothing of obvious substance to linguists or cryptologists (apart from long lists of things that they are sure it is not), historians are only comfortably left with a single door leading to the disco floor…
"Step #1. Start with the pictures."
Yes, they could indeed start with the pictures: the Voynich's beguiling, misleading, and crisply non-religious images. These contain plants that are real, distorted, imaginary, and/or impossible; strange circular diagrams; oddly-posed nymphs arranged in tubes and pools; and curious map-like diagrams. They famously lead everywhere and nowhere simultaneously, like a bad mirror-room fight-scene in 1960s Avengers TV episodes.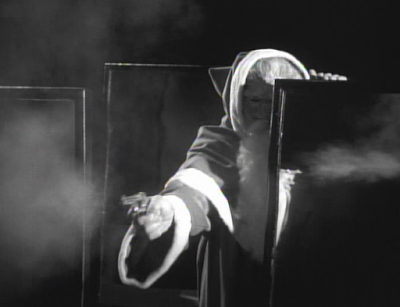 Without the comforting crutch of referentiality to lean on, we can't tell whether a given picture happens to parallel one of the plants in Ulisse Aldrovandi's famous (so-called) "alchemical herbals" (which unfortunately seem to be neither alchemical nor particularly herbal); or whether we're just imagining that it echoes a specific plant in this week's interesting Arabic book of wonders; or whether its roots were drawn from a dried sample but its body was imagined; or whether a different one of the remaining three hundred and eighty post-rationalizations that have been made for that page happens to hold true.
But on the bright side, it's not as if we're talking about a set of drawings that has previously made fools of just about everyone who has tried to form a sensible opinion about them, right? [*hollow laugh*]
So, "start with the pictures" it is. But what should we do then? Again, there seems little choice:
"Step #2. Find a telling detail."
In my opinion, here's where it all start to go wrong: where the road leads only to a cliff-edge, and one that has a sizeable drop below it into the sea.
The elephant-in-the-room question here is this: if looking for telling details is such a good idea, why is it that more then a century's worth of looking for telling details has revealed practically nothing?
Is it because everyone who has ever looked at the Voynich Manuscript has been stupid, or inexperienced, or foolish, or delusional, or crazy, or marginal, or naive? Because that's essentially what would need to be true for your own contribution to bring a new bottle to the party, if all you're going to do yourself is look for telling details.
The thing that almost nobody seems to grasp is that we collectively have already applied an extraordinary amount of eyeballs at this issue.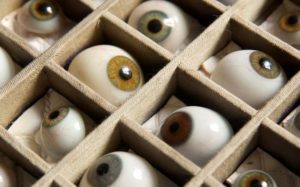 Even though the Voynich's imagery has been seen and 'closely read' for over a century by all manner of people, to date this has – in terms of finding the single telling detail that can place even part of it within an illustrative or semantic tradition – achieved nothing, zilch, nada.
Incidentally, this leads (I think) to one of only two basic constructional models: (a) the drawings in the Voynich Manuscript are from a self-contained culture whose internal frame of reference sits quite apart from anything we're used to looking at [a suggestion which I'm certain the palaeography refutes completely]; or (b) the process of making the drawings for the Voynich Manuscript somehow consciously stripped out their referentiality.
But I'm not imagining for a moment that what I'm pointing out will stop anyone else from reinventing this same square wheel: all I'm saying is that this is how people approach the Voynich Manuscript, and why they then get themselves into a one-way tangle.
"Step #3. Draw a big conclusion."
Finally, this is the point in the chain of the argument where the cart rolls properly over the cliff: though it's a long way down, at least gravity's accelerative force means anybody in it won't have very long to wait before the sea comes up to meet them (relatively speaking).
How is it that anyone can comfortably draw a step #3 macro-conclusion from the itty-bitty (and horrendously uncertain) detail they latched onto in step #2? As proofs go, this step is completely contingent on at least three different things:
(a) on perfect identification of the detail itself,
(b) on perfect correlation with essentially the same thing but in an external tradition, and
(c) on the logical presumption that this is necessarily the only feasible explanation for the correlation
Each of these three would be extremely difficult to prove on its own, never mind when all three are required to be true at the same time for their sum to be true.
In my experience, when people put forward a Voynich manuscript macro-conclusion based on local correlation with some micro-detail they have noticed, they almost always haven't noticed how weakly supported their overall argument is. Not only that, but why is it – given the image-rich source their external tradition normally is – that they can typically only point to a single image in it that supports their claimed correlation? That is fairly bankrupt, intellectually speaking.
How can we fix this issue?
This is a really hard problem. Art History tends to furnish historians with the illusion that they can use its conceptual tricks and technical 'flow' to tackle the Voynich Manuscript one single isolated detail at a time, but this isn't really true in any useful sense.
A picture is a connected constellation of techniques, formed not only of ways of expressing things, but also of ways of seeing things. And so it's a mystery why there should be such an otherness to the Voynich Manuscript's drawings that deconstructing any part of it leaves us with next to nothing in our hands.
Part of this problem is easy to spot, insofar as there are plenty of places where we still can't tell content from decoration from elaboration from emendation. Even a cursory look at pages such as the nine-rosette page or f116v should elicit the conclusion that they are made up of multiple layers, i.e. multiple codicological contributions.
For me, until someone uses tricks such as DNA analysis and Raman imaging to properly analyze the manuscript's codicological layers, internal construction, and/or the original bifolio order of each of the sections, too many people will continue trying to read not "the unreadable", but "the not-yet readable": all of which will continue to lead to all manner of foolish reasoning and conclusions, as it has done for many decades.
I really want you understand that this isn't because people are inherently foolish: rather, it's because they almost all want to kid themselves that they can draw a solid macro-conclusion from an isolated and uncertain micro-similarity. And all the while that this continues to be the collective research norm, I have little doubt that we're going to get nowhere.
Alexandra Marraccini's presentation
You can see the slides and the draft article accompanying Alexandra Marracini's recent talk here (courtesy of academia.edu).
The core of Marraccini's argument seems to reduce to this: that if one or more of the circular castle roundels in the Voynich Manuscript's nine-rosette foldout is in fact the same flattened city that appears in BL Sloane MS 4016 f.8v and/or Vat.Chig. F.VII 158 f.12r and/or BNF Lat 6823 f.13r (the first two of which also have a little dragon in one herbal root), then we might be able to place the Voynich Manuscript in one branch of the Tractatus de Herbis tradition (all of which derive from Firenze Biblioteca dipartemental e di Botanica MS 106).
Even though this is arguably a reasonable starting point for future investigation, I'm not yet seeing a lot of methodological 'air' between what she's doing and the mass of detail-driven Voynich single-image theories Marraccini would doubtless wish to distance herself from. The structural weakness of their arguments are still – to a very large degree – her argument's weakness too.
Going forward, this amounts to a theoretical lacuna which I think she might do well to address: that there is no obvious historical / analytical methodology to apply here that satisfactorily bridges the gap between micro-similarities and macro-conclusion in the absence of accompanying texts. OK, pointing to an absence is perhaps a bit more of a problematique than most historians these days are comfortable with, but I'm only the messenger here, sorry.
Anyway, there's a nice transcription of the Q&A session she gave after her presentation (courtesy of VViews) here, which I'm sure many Voynich researchers will find interesting.
Oddly, though, the questions from an audience Voynichero with my 2006 book "The Curse of the Voynich" in mind were almost exactly the opposite of what I would myself have asked (had I been there). The single most important question is: why is your argument structurally any better than all the other similar arguments that have been put forward?
So, what is missing here?
The answer to this certainly isn't working hypotheses about the Voynich Manuscript, because there's no obvious shortage of those. Even the suggestion that there might be some stemmatic relation (however vague and ill-defined) between the drawings in Voynich Manuscript and BL Sloane MS 4016 has been floating around for some years.
Instead, what I think is missing is a whole set of evidential basics: for example, physical data and associated reasoning that tell us without almost no doubt which paints were original (answer: not many of them) and which were added later; or (perhaps more importantly) what the original bifolio nesting order was.
With these to work with, we could reject many, many incorrect hypotheses: and we might – with just a little bit of luck – possibly be able to use one or two as fixed points to pivot the whole discourse round, like an Archimedean Lever.
The alternative, sadly, is a long sequence of more badly-structured arguments, Groundhog Day-stylee. Even if my ice-carving technique has got stupendously good, it would be nice to have a change, right?