In the beautiful sunlight at Studland Bay's Knoll Beach this morning, I suggested to my son that we build a sand sculpture together. But of what?
Naturally, I proposed that we make a man-sized Lego minifigure (because that would be cool), while he proposed that we carve ourselves a virtual Somerton Man. (That's my boy!)
It should be no surprise that we ended up doing both at the same time – i.e. a life-size Somerton Man Lego minifigure sand sculpture – which was of course a lot of fun.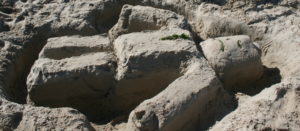 If you look closely, you can see his tie and a half-smoked cigarette dangling loosely from his yellow brick lips: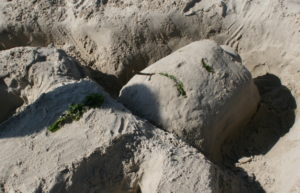 Is it art? No, but we had fun making it. I somehow doubt anyone on the beach realised what it was depicting, but who cares?
Anyway… later in the day, this whole thing sparked a much bigger idea in my sun-addled head. Why not hold a Virtual Somerton Man beach sculpture contest, so that everyone else has the possibility of showcasing their sand-based interpretations of this enduring South Australian mystery too?
So here it is: the 2015 Virtual Somerton Man Beach Sculpture Contest, which will run until 31st December 2015. Email me your pictures, or InstaTweetBookGram them (or whatever), but leave a comment here with a link to your masterpiece and I'll collect them all together for a vote at the end of the year. I'll try to track any #somertonman Tweets too, just in case a contestant is so technologically advanced that other forms of communication are too far below them. 🙂
For a bit of spice, I'm donating a non-virtual real-world prize: the winner (assuming anyone enters) will get not only their very own copy of Gerry Feltus's excellent book The Unknown Man (on the Somerton Man mystery, if you couldn't guess), but also a glorious victory to boast about forever!
So what are you waiting for? Get sculpting! 😉