I've just been contacted by the owner of the Blitz Ciphers, with five more scans of Blitz Cipher pages we hadn't previously seen.
These continue the original set's apparent theme of mystifying geometrical shapes combined with unhelpful-looking annotations in a 50-odd symbol cipher alphabet: feel free to bang your head against the walls of these strange diagrams, Voynich researcher style, if you like.
Me, I'm much more interested in the prosaic-looking text-only pages #7 and #8, particularly page #7 (ignoring the tiny annotation in a second hand). My Plan A is therefore to transcribe these two pages carefully (even though there's a fair bit of what looks like water damage, most seems legible with only light amount of image enhancement) and then throw various cryptological / statistical tests at them to see what emerges.
#7: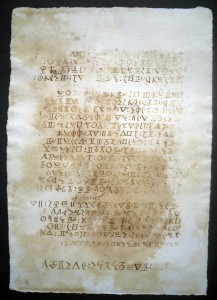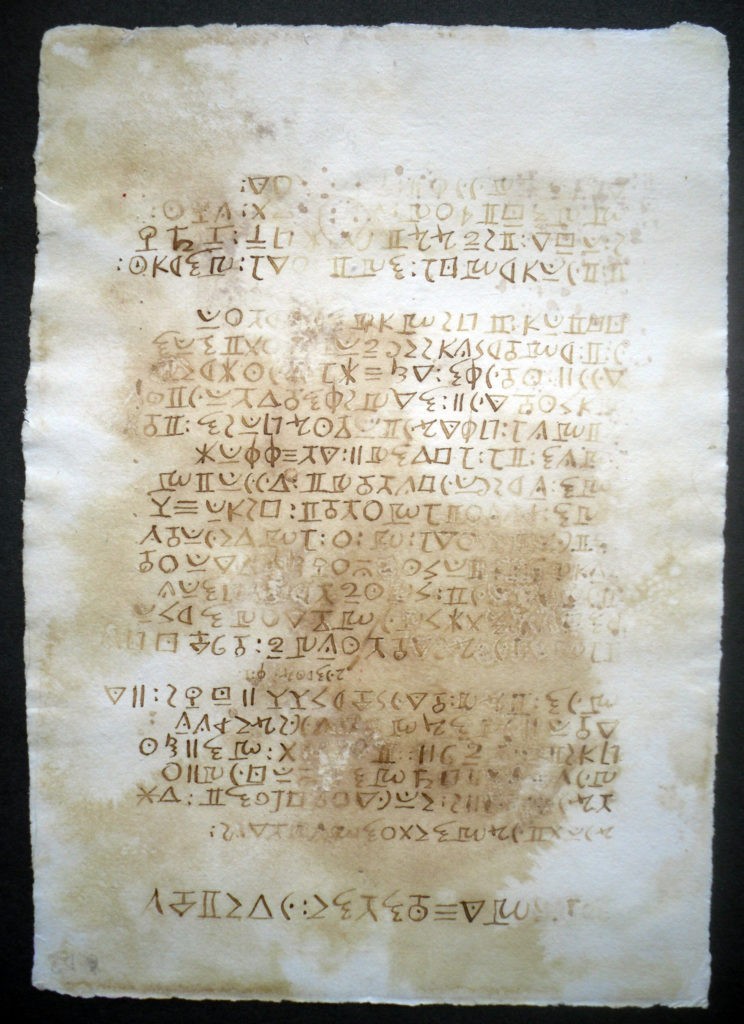 My hunch? Just as I noted before, this still looks to me like a homophonic cipher with possibly a few nulls, in broadly the same vein as the Copiale Cipher. As such, I'm guessing the plaintext will be a well-known European language, particularly English or German.
But what my nose isn't sniffing here is anything that would sit in a mainstream Masonic tradition: these, such as the (now comprehensively cracked) Action Line Cryptogram, would probably be dominated by text describing candidates knocking at doors to be initiated via faux-historical rituals than a set of curiously arcane geometric diagrams.
…unless you know better? 🙂