I was deeply saddened this week to find out that Mark Perakh died last year, on 7th May 2013 in Escondido, Calfornia. He wrote with such vitality I never even stopped to consider his age: but he was in fact 88.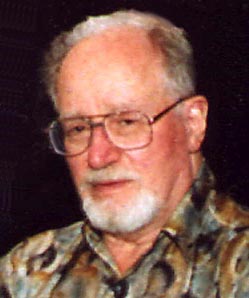 Perakh's was a life of three professorial acts: first in Russia, then in Israel, and then finally in America. It seems that Perakh was goaded most frequently into action by a drive to resist that which he considered false knowledge – for him, dissenting sincerely meant fighting.
In recent decades, the things that goaded him to greatest action were the grand pseudoscience and pseudohistory constructions of fundamentalist Christian literalism: specifically, the Bible Codes (don't get me started on that, or I'll be typing all night) and literal Creationism. His book "Unintelligent Design" surely forms as good a sustained counterargument as needs to be written to the pro-creationist arguments of William Dembski et al.
Back in the world of cipher mysteries, for a short while Perakh brought his mathematical and statistical heavy guns to bear on the Voynich Manuscript's confounding 'Voynichese' text: and his exemplary 1999 paper "APPLICATION OF THE LETTER SERIAL CORRELATION TEST TO THE VOYNICH MANUSCRIPT" is something I often suggest that researchers take a look at.
Unfortunately, since 2011 all the copies of it outside the Wayback Machine seem to have withered on the virtual vine: so I thought I'd take this opportunity to praise the man and resurrect his paper here on Cipher Mysteries, for anyone with an interest in statistical studies of the Voynich Manuscript.
So, here's part 1 (his experimental tests and raw data) and part 2 (his conclusions): highly recommended stuff!
Incidentally, until just now I'd forgotten that Mark Perakh also ran his LSC (Letter Serial Correlation) tests on Gordon Rugg's generated Voynichese-like text: and that it produced results that were close to those returned by the artificial gibberish text mentioned in Perakh's paper, and quite unlike those yielded by Voynich A or B texts (which are very close to those characteristic of proper languages). In an online comment from 2004, Perakh expressed disappointment that Rugg had felt the need to gild his experimental lily for publication in Scientific American.