While thinking about the Scorpion S1 unsolved cipher in the last few days, it struck me that it seemed to be a special kind of homophonic cipher, one where the homophones are used in rigid groups.
That is: whereas the Zodiac Killer's Z408 cipher cycled (mostly but not always) between sets of homophones by their appearance, it appears that the Scorpion S5 cipher maker instead rigidly cycled between 16 sets of homophones by column. What's interesting about both cases is that the use pattern gives solvers extra information beyond that which they would have for a homophonic cipher where each homophone instance was chosen completely at random.
Perhaps there's already a special name for this: but (for now) what I'm calling them is "constrained homophonic ciphers", insofar as they are homophonic ciphers but where an additional use pattern constrains the specific way that the homophones are chosen.
The question I immediately wanted to know the answer to was this: can we solve these? And what better way to find this out than by issuing a challenge!
Seven Challenge Ciphers
The seven challenge ciphers are downloadable as a single zip file here, or as seven individual CSV files here:
* #1
* #2
* #3
* #4
* #5
* #6
* #7
How The Ciphers Were Made
Unlike normal challenge ciphers, what I'm giving you here (in line with Kerkhoffs' Principle) is complete disclosure of the cipher system and even the plaintext language.
The cipher system used here is a homophonic cipher with exactly five possible homophones for each plaintext letter BUT where the homophones are strictly selected according to the column number in which they appear in the ciphertext. Each separate CSV uses its own individual key.
The plaintext language is English: they are straightforward sentences taken from a variety of books, and without any sadistic linguistic tricks (i.e. no "SEPIA AARDVARK" or similar to confuse the issue).
The enciphered files are simple CSV (comma-separated values) text files, arranged in rows of five letters at a time, but encoded as decimal numbers. For example, the first (and the longest) challenge cipher ("test1.csv") begins as follows:
121,213,310,406,516,
108,200,323,416,513,
112,208,308,409,515,
…
Here, "121,213,310,406,516," enciphers plaintext letters #1..#5, "108,200,323,416,513," enciphers plaintext letters #6..#10, and so forth. The first column is numbered in the range 100..125 (i.e. these belong to the 1st homophonic alphabet), the second column 200..225 (i.e. these belong to the 2nd homophonic alphabet), and so forth.
The start of the message and the end of the message are exactly as you would expect: there is no padding at either end, no embedded key information, just pure ciphertext.
The Rules
Treating this as a massively parallel book search using cloud databases (a) will be treated as cheating, and (b) will spoil it for other people, so please don't do that. This challenge is purely about finding the limits of cryptanalysis, not about grandstanding with Big Data.
Hence you'll need to also tell me (broadly) what you did in order to rise to the challenge, so that I can be sure you haven't solved it through secondary or underhand means.
The Prize
If nobody solves any of the challenge ciphers by the end of 2017, my wallet stays shut.
However, the person (or indeed group) who has the most success decrypting any of these seven challenge ciphers by 31st December 2017 will be the "2017 Cipher Mysteries Cipher Champion", and will also receive a shockingly generous £10 prize (sent anywhere in the world where PayPal can send money) to spend as they wish.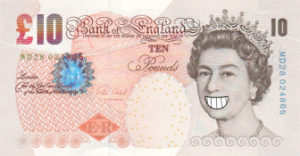 In the case of multiple entrants solving the same difficulty cipher independently, I'll award the prize to the first to contact me. In all cases, please leave a comment below.
In all situations, my decision is final, absolute, arbitrary and there is no opportunity for appeal. Just so you know.
PS: any individual (or indeed covert agency) wishing to donate more money to increase the prize fund (i.e. to make a little more cryptanalytic sport of this), please feel free to email me.
Hints and Tips
I suspect that the multiplicity (i.e. the number of different symbols used divided by the length of the ciphertext) will prove to be too high and the ciphertext lengths too short for conventional homophonic decryption programmes, so I expect prospective solvers won't be able to look to these for any great help.
Similarly, I don't believe that numerical brute force and/or parallel processing will be sufficient here: all the same, these challenges (if solvable) will probably prove to be things that anyone anywhere can tackle (e.g. through hill-climbing and cleverly exploiting the constraints), not just the NSA, GCHQ or similar with their supercomputers.
For what it's worth, my best guess right now is that #1 (the longest of the seven ciphertexts) will prove to be solvable… though only just. Even so, I'd be delighted to be proved wrong for any of the others.
Incidentally, I chose the length of the very shortest challenge cipher to broadly match the length of the Scorpion S1 cipher: so even in the (perhaps unlikely) case where all seven of my challenge ciphers get solved, there'll still be an eighth challenge to direct your clever efforts at. 😉