The WW2 cipher pigeon message we've been trying to crack is addressed to "X02″… which is what, exactly?

Speculation in the initial Daily Mail article was that X02 was a code denoting RAF Bomber Command in High Wycombe. However, against that notion runs the facts that (a) the message was written on an Army Pigeon Message pad, (b) the message was inside a red-coloured (probably British Army) canister, and (c) the British Army enciphered much of its communications.
The problem here is that even though this "Bomber Command" suggestion is therefore fairly threadbare, nobody has yet come up with any properly credible alternatives. It appeared to be yet another aspect of the message that was destined to stay mysterious.
But now I can reveal what X02 actually means.
If you spend the day in the archives at the Royal Signals Museum in Blandford Forum, Dorset (as Stu Rutter and I did yesterday), you might just happen to ask their very helpful archivist if the museum's archives contains any boxes on codes and ciphers cyphers. And you might then just happen to find at the bottom of one of the two boxes of files a small blue handbook:-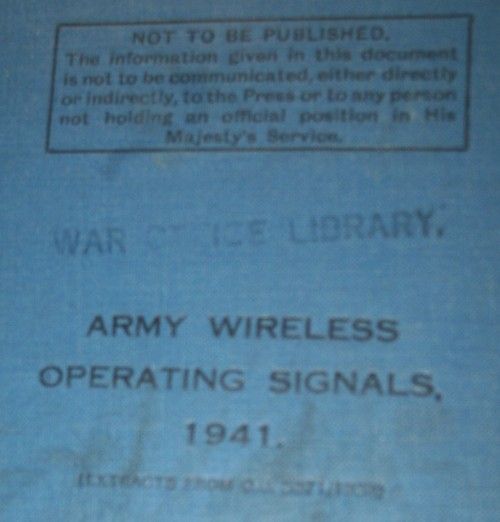 This booklet briefly describes a selection of common "X-codes" used in signalling, most of which are made up of "X" followed by three digits. (There is also a large set of three-letter Q-codes and a large set of three-letter Z-codes.)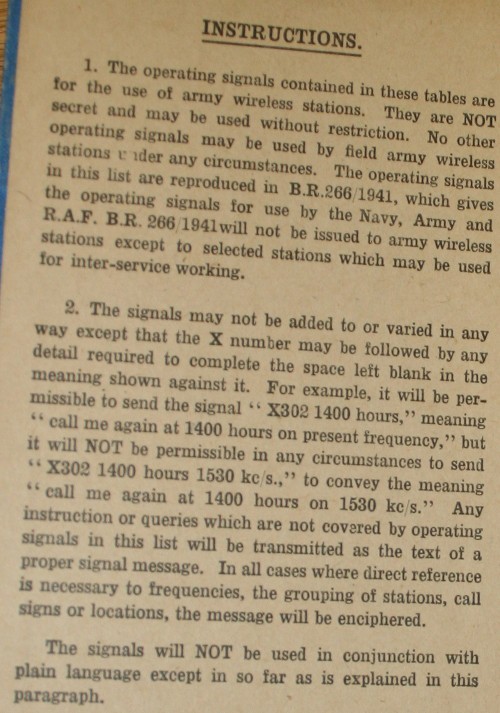 However, there's one very specific exception to the three-digit X-code layout: and that is for codes beginning with "X0", which are specifically to do with addressees:-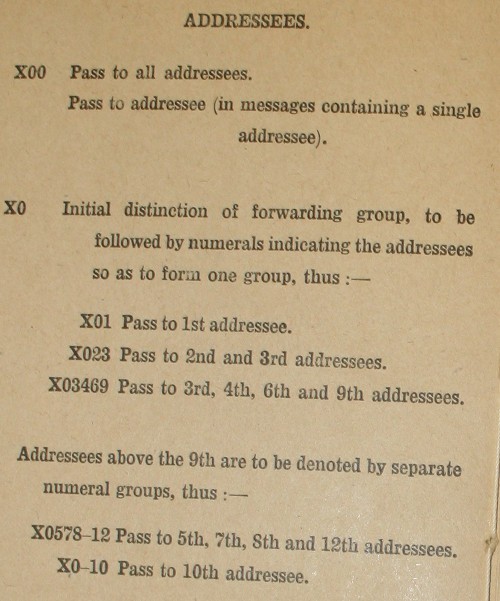 Hence "X0234" would mean "pass to the 2nd, 3rd, and 4th addressees". In the case of our pigeon message, "X02" simply means "pass to the 2nd addressee". Which would strongly imply that the (already very short) ciphertext includes at least two addressees. (It was perfectly normal Army practice to include addressees inside ciphertexts: an encrypted address / addressee was known as a codress, while an encrypted address that was concealed within a message (rather than in a consistent place) was known as a "buried codress".)
And that's basically it: the mystery of the X02 solved.
OK, I'm sorry Stu & I weren't yet able to crack the rest of our cipher pigeon's message, but rest assured we're hot on its trail… 🙂