For a while, I got into the habit of picking up Voynich-related blog updates via voynich.ninja's convenient Blogosphere Reader. However, I always knew that this was icing rather than cake (i.e. it wasn't really the right way to do it), and that I should instead get round to configuring my own RSS feed reader to do all that kind of stuff directly. (I also wanted to be able to find a way of translating RSS feeds.)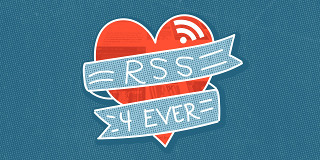 The route that I would mainly be using to pick up RSS feeds was via my mobile on the morning or evening commute: and so I chose feedly.com, which works well both as a desktop site and as a mobile site. (There are plenty of other RSS readers besides Feedly, so feel free to choose whichever one works best for you.)
One nice thing about Feedly is that it allows you to export and import a list of feeds, which lets you share them easily with others: and so if you fancy setting up your own set of RSS feeds, here's a an OPML file containing my current set of Cipher History RSS feeds for you to get started with.
To load this in Feedly…
* save the above OPML file onto your machine (i.e. "Save As…" from your browser)
* click on [+ Add Content] at the bottom left of Feedly's interface
* click on the [Import OPML] item that pops up
* navigate to (and select) the OPML file you just saved out
…and off you go.
If you've logged in to Feedly via Google, the feeds you've added in your desktop should also automatically appear in Feedly on your mobile. Which is nice.
Translating RSS feeds
The above setup works well and straightforwardly for reading English RSS feeds in English. Sometimes, however, you may find yourself wanting to track blogs in other languages.
For example, despite having been to Hungary a couple of times (and liked the country very much), I know that I am fairly unlikely to suddenly acquire a desire to learn Hungarian (or probably any Finno-Ugric language, to be fair): and yet I would very much like to track Benedek Lang's consistently interesting cipher history blog.
It used to be the case that you could use (the now discontinued) Google Reader app to achieve this extra translation step. However, there is (currently) a handy way of achieving the same basic result via Google Script, as described on Amit Agarwal's Digital Inspiration website.
However, Amit's script didn't quite do what I wanted, so I updated the web app code to also route each RSS entry's web link via Google Translate: here's a link to my updated version of the Digital Inspiration script. The only practical problem is that (as you already know if you use Google Translate to translate web pages) the style sheet can often get lost in transit, which means that the translated page is often not as pretty as it probably should be: but at least it's in the language you wanted.
If you have other cipher history blogs (English or non-English) you think ought to be on this list, please let me know, and I'll add them to the list and update the OPML file.