I've just been interviewed about the Voynich Manuscript for an article in an upcoming Sunday Times (apropos of the Yale University Press photo-facsimile, of course), which was a lot of fun.
Even so, while we were talking I became aware that there are a number of troubling things about the way almost everyone tends to talk about the Voynich MS that keep nagging at me. And one in particular needed a blog post all of its own…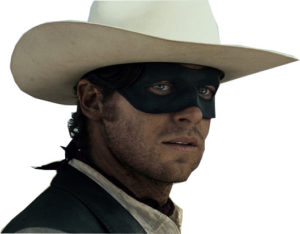 The Heroic Outsider
Talk to almost anybody about the Voynich Manuscript, and you'll quickly run into the presumption that glory awaits the keen-minded Champollion who enters the fray to rip away the Voynichian veils. That is to say, that decryption of the Voynich Manuscript will 'inevitably' be down to the solo travails of a brilliant cryptological outsider, whose keen eyes pierce through the fog of uncertainty, unhindered by the fashionably foolish blinkers everyone else involved happens to be wearing.
In fact, some researchers buy so heavily into this mystique that they take their outsiderness to an extreme: that if anyone else so much as hints at agreeing with them, it is a point of contrarian honour for them to disagree with themselves until they're alone again. If you've studied the Voynich for any period of time, you probably have your own list of people who fit this template.
Personally, I think this mindset is unhelpful, nonsensical and self-destructive. Instead, when the blessèd day arrives when we finally manage to see past the Voynich's surface misdirections and tricks to the plain-but-devious system beneath them, what we'll almost certainly discover is that previous researchers had clearly and unambiguously flagged 90% or more of what was going on, but we were just too caught up with specific details to see how all the varied pieces slotted together.
All the same, the modern world seems to allow plenty of room for outsider narratives to flourish. One could reasonably argue that Nigel Farage primarily gained influence by dressing up his shallow one-trick-pony quasi-racist bar-room political schtick as an outsider narrative: and doubtless others would say much the same of Donald Trump. (Personally, DT's presidency feels too recent to be sure of what's actually going on there, so this will have to remain something for future historians to debate.)
For me, TV reality shows with (for example) charmless footballer-turned-slebchef Gordon Ramsay come across as unbearable nonsense, presenting pages 1-5 of a "How To Run A Successful Restaurant" ebook as a nauseating mix of confrontational Nietszchean catharsis and Stacey Dooleyesque empathizing. So is Gordon Ramsay genuinely an heroic outsider, or little more than an opportunistic self-promoting sleb famous for lobster ravioli and kicking people? You'll have to make up your own mind.
I can't help but conclude that the whole idea of the 'heroic outsider' is a Big Fat Fiction, a story-making lie used to dress up what is little more than an irrational, anti-science, antihistorical, anti-engineering, and anti-knowledge mindset. Which is presumably why TV and Hollywood both love it (i.e. for all the wrong reasons), because the outsider's victory is the victory of the Little Guy against the Preening Establishment, the smug complacent know-nothings in their private clubs who get to decide What Is True and What Is False.
And so it goes for Voynich Manuscript research too. People seem to be far too busy with their personal mythopoiea, concerned more with who will play them in the film (i.e. where their glorious and dramatic code-breaking efforts are finally given the celluloid stardom they deserve) than with wondering whether their research direction makes even the slightest bit of sense.
In this way, Hollywood seems to be telling these people what to think: that cracking the Voynich Manuscript wouldn't be a triumph of Good History or Good Science, but rather an act of personal redemption, showing the Voynich naysayers that they Had It All Wrong, and that the heroic outsider Had It Right All Along.
It's all bullsh*t, of course.
An Army of Ants
The boring truth is that Voynich researchers circa 2016 may not be standing on the shoulders of giants, but we are held high by a vast army of ants working industriously and independently, yet who nonetheless have still managed to somehow make huge progress as a group.
It would be easy to reel off a list of more than a hundred people who have contributed in a positive way towards what we know about the Voynich Manuscript – John Matthews Manly, the Friedmans, John Tiltman, Prescott Currier, Mary D'Imperio, through to the two Jims, Gabriel Landini, Rene Zandbergen, and so forth.
The heroic outsider narrative, then, is just a tool for sneering at others whose contributions you'd rather belittle in an attempt to big yo'self up. And the sooner people stop this nonsense (and start being proud to be an ant), the better off we'll all be.