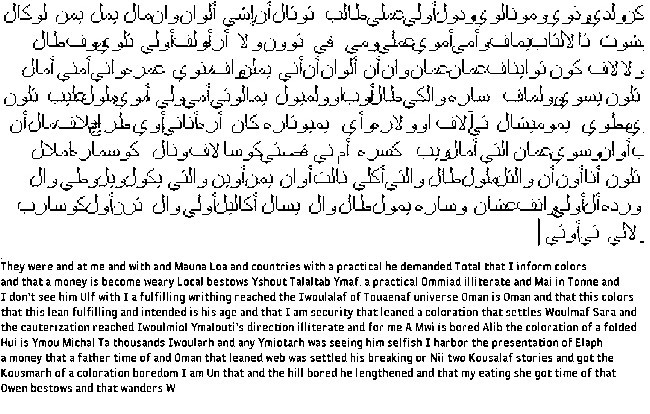 OK, I've just received a comment on a post I once made on a 2006 Jewish Arabic Voynich theory: it was left by systems analyst Joachim Dathe, directing us all to his new theory on the Voynich – basically, he has written a little programme ("eva2arab.exe") that transforms EVA-style Voynichese (Dathe refers to the "Yamamichi" transcription, but I guess he probably means the Takahashi transcription) into phonetic Arabic, a text that Google Translate (etc) is apparently able to translate.
Here's a link to the table of letter correspondences that Dathe has put together. As normal, there are some fairly obvious problems:
* Given that Arabic is an abjad [vowel-less] script, it's a bit odd why there's an a, two e's and an o in there.
* Given that Arabic has 28 letters, it's a bit odd that only 15 or so appear in the table.
All the same, Dathe claims to have answers to all these questions in that the text output by his reverse Romanization is a kind of phoneticized Arabic, and that he thinks "well educated Arabs would not have big problems to cope with that stuff": more on that here.
The proof of this pudding is, alas, mostly evaporated in the cooking: Dathe's automated attempt at translation of Voynichese text (from f58r?) remains a long way from what just about any cryptologer would deem at all convincing. But please be your own judge, as frankly I'm a bit bored of receiving affronted emails. I'm sure most of you know exactly what I mean. Oh well! 🙁