For me, the Internet is a truly fabulous thing: in little more than a generation, its rapid growth has transformed the way that people find and communicate with each other, and has erected what is effectively a single global stage for a staggering number of people to become actors upon simultaneously.
For arguably the first time in history, we Netizens are part of a global grouping that brings people together right in their own houses. Surrendering access to this has become unthinkable: WiFi / broadband has marched right up the list of human needs to the #4 position, just behind shelter, clean water, and food.
Yet what I love so much about the Internet is not just its freedom of expression but its tolerance of diversity – any web page can be visited by people from a vast set of nationalities, ages, religions, and opinions. To my mind, it should be a given that different people have different points of view: and that we therefore all need to learn not just to tolerate those differences, but by treating them with humour, dignity and respect, celebrate and integrate them in an overwhelmingly positive way.
Diversity and History
History, though, sits awkwardly with this worldview, because it is a discipline built on two opposing strategies. On the one hand, it would be a dull historian who did not have access to his/her widening, creative side to fill evidential gaps, using empathy and pragmatic common sense to suggest imaginative ways explanations. And yet on the other, it would be a foolish historian who did not also have a narrowing, logical side that uses disproof, deep reading, attention to detail and rigorous thought to close down foolishnesses.
This widening / narrowing duality sits, to my mind, at the core of what it means to be a good historian: tempering the fire of empathic imagination with the cold steel of historical logic is what it is all about.
On the Internet, though, History struggles to express this duality comfortably. Blogs and uncritical forums offer safe sandboxes for historical imaginations to run wild, proposing all manner of alt.history, counterfactual history, pseudohistory and pseudoscience: but without the narrowing faculty to counterbalance this widening, what gets posted can quickly degenerate into a one-sided caricature of History, rather than anything approaching a useful asset in getting to the truth of what happened.
In short, the "History" I see written on the Internet relating to the things I research and know about brooks no disagreement, let alone accepts any criticism: its authors see the whole idea of narrowing as an insult to their right to personal expression, and as such treat any form of questioning as if it were a personal attack on them, and in turn often respond disrespectfully and abusively.
"Internet History", really?
But History is not a fiction to be written how you like. It is evidence-driven hypotheses about the past behaviour of real people who just happen, in most (but certainly not all) cases, to now be dead. My opinion – which sadly seems to be shared by few others – is that these real people have as much right to respect as living people, even if by dying they have inadvertently foregone their legal right to sue.
What all too often gets described as "Internet History", then, is something formed into the general 'shape' of History but without logic (and hence without balance), and without respect for the dead (or even the living).
Even though the authors of these pages would like to pass them off as History, the point I am trying to make is that this is the one thing that they are not – for without logic, without balance, and without respect, I think they have moved sideways into a completely different area altogether.
The problem is that we lack a word to describe this other area: it's not History, and it's not even "faction" (fiction threaded around a densely factual backdrop) because the authors typically do not consider it fictional at all. What should we call it? "Junk History" (a term used ironically to describe Gavin Menzies' Chinese fantasy concoctions) is just about as close as I personally can get.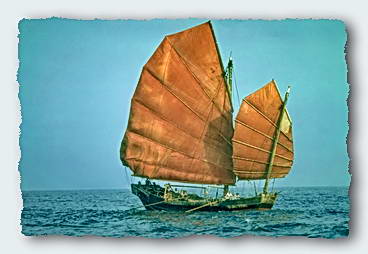 You may well have your own words. 😐
The Difference…
My suspicion is that the explanatory diversity of Internet historical theories that spring up is misread by many as an parallel expression of the cultural diversity of the Internet: and that we should (so the theory goes) therefore just leave them be – let a thousand (diverse) flowers bloom, no matter how wonky or twisted their stems.
However, the explanatory diversity of different proposed "Histories" (where usually at most one of them can be right, hence they are all in competition with each other) is not at all similar to cultural diversity (where each culture has found its own way of living simultaneously with all the other cultures).
What is missing from "Internet History" is (a) the ability to disagree with people amicably; (b) the ability to accept that there is a greater-than-90% chance that any given theory is wrong; and (c) the ability to face up to evidential problems in any given theory.
In short:
* It's OK to be different – diversity isn't an optional extra, it's part of the whole Internet package.
* It's OK to disagree – it's a natural consequence of being different.
* It's also OK to be proved wrong – better that than waste years of your life on something which was broken from the start, surely?