When I was writing "The Curse of the Voynich" a decade ago, my friend Philip Neal very kindly translated Cicco Simonetta's Treatise on Decipherment (BNF Fonds Italien 1595 ff. 441r-442r) into English for me. This was a huge help, because this is one of the few accounts of fifteenth century code-breaking we have.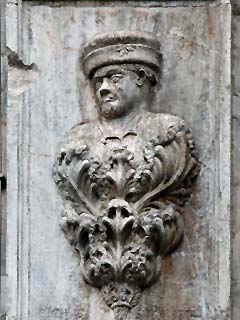 With Philip's permission, I posted this onto the Cipher Foundation website earlier this year: it's a straight-down-the-line, properly accurate translation.
But all the same, the source document is – as indeed is most writing of the period – somewhat verbose. So I thought it would be useful to extract the core details of what Simonetta's document is describing and to then re-present them in a more modern idiom.
So here's a very much stripped-down modern version. Enjoy!
Cicco Simonetta's Treatise on Decipherment
(1) If the words in a ciphertext have five or less different word endings, the plaintext is probably Italian (or if not, then it's Latin). Alternatively, look at all the single-letter words: Latin normally has only one kind ('a'), but Italian tends to have more.
(2) If the ciphertext has many two- or three-letter words, the plaintext is probably Italian.
(3) If the plaintext is Italian, then you already know what letters are vowels (because they're the last letters of words). If one of these often appears as a single-letter word, it's probably 'e'.
(4) Two letter words in Italian very often begin with 'l': lo / la / li / le.
(5) The most common three letter word in Italian is 'che'.
(6) However, if the plaintext is Latin, the letters that appear at the end of words are vowels, s, m, or t. (Apart from ab, ad, and quod, which are very common).
(7) In Latin plaintexts, single-letter words are normally 'a' (but possibly e, i, or o).
(8) In Latin letters, the most common two-letter words are et ut ad si me te and se. Less common A fuller list of two letter words would be: ab ac ad an and at; da de and do; ea ei eo et ex and es; he hi id ii in ir is and it; me mi na ne and ni; ob os re se and si; tu te ue ui and ut.
(9) Latin three-letter words where the first letter is the same as the third are: ala, ama, ara, ede, eme, ere, ehe, ixi, iui.
(10) Any Latin letter that appears three times in a row within a word is 'u', as in 'uvula'. [Though Simonetta writes 'mula']
(11) Latin letters that appear doubled, and particularly in four-letter words, are probably 'll' or 'ss', e.g. esse and ille.
(12) A final rule that holds true for both Italian and Latin: if you see a letter that is always followed by only one possible other letter, then this is 'q' followed by 'u': moreover, the letter following the 'u' will be a vowel.

However, these codebreaking rules can be defeated in many ways, e.g. using a mix of Italian and Latin; inserting nulls, particularly into one-, two-, or three-letter words; by using a mixture of two completely different cipher alphabets; and by using an extra cipher for 'qu'.