A swaggeringly big tip of the Cipher Mysteries fedora to über-medievalist Lisa Fagin Davis (@lisafdavis) for posting this image to her Twitter feed, taken from "Black Widow & The Avengers" No.18, "in which Diablo steals the Voynich, not realizing it's online":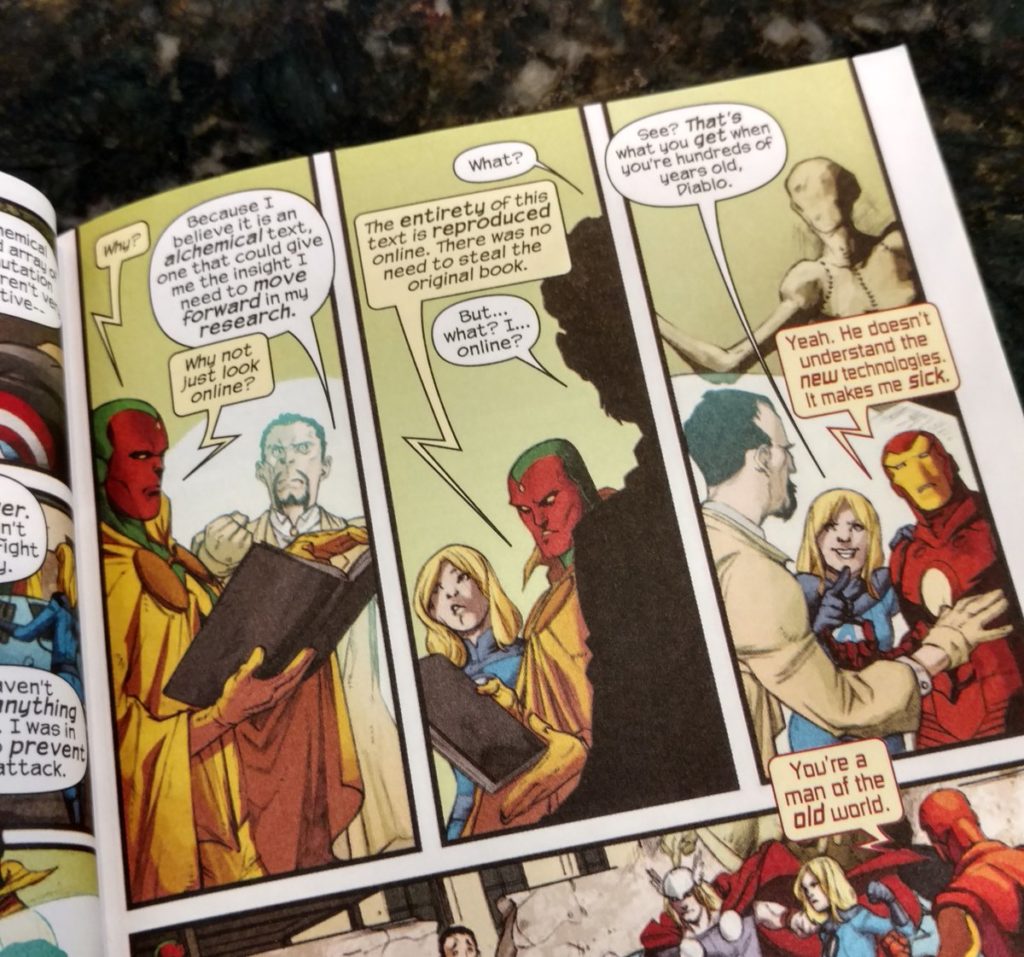 D'oh! (Sorry, wrong comic universe).
In our less-than-completely-superhero-saturated universe, however, Voynich-related interactions tend to be somewhat closer to those portrayed in A Voice For Pierre (Ep.5). *sigh* Enjoy!