Rene Zandbergen today very kindly passed me a link to a curious-looking document in the Biblioteca Apostolica Vaticana that goes by the name of MSS P.I.O.6.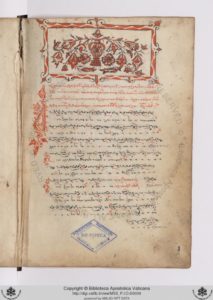 PIO6's Greek writing is apparently interleaved with lines of a text neither I nor Rene recognize (though his suggestion that it might be some kind of Renaissance Morse code is exactly as light-hearted as it sounds), though it does resemble the stroke-like nature of Greek tachygraphy.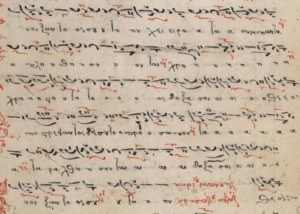 But… you then notice that after the sensible-looking first paragraph, the lines of (apparently) Greek letters look malformed and odd. And then you start wondering what kind of thing we are looking at that runs for 500-odd pages of this stuff.
Is there any literature on this weird and wonderful object at all? Is there even a BAV catalogue entry on it? As Klaus likes to do with enciphered postcards, I throw this one open to you all. What do you make of it?