Here's a book I wrote back in 2012 that reveals The Secret History of the Rosicrucians: what the people behind it were aiming at, and what the mysterious "Book M" really is.
(I mentioned a few days ago that I would be doing this to celebrate Cipher Mysteries' having just reached its million-visit milestone, so thank you all for that once more.)
In the book, I reveal not only what I conclude was going on behind the Rosicrucians' curtain (i.e. that a small group of German literati was trying, in the dying days of Rudolf II's Court, to gain the Emperor's patronage for their idealistic but far-from-ancient secret fraternity), but also its extremely surprising link with the Voynich Manuscript (i.e. that they were hoping to use the Voynich Manuscript as their leverage to persuade Rudolf II).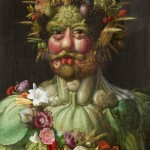 Rosicrucians: decrypted or debunked?
A bit of both, I'd say.
In many ways, my little book is like a cipher theory in reverse… by which I mean: rather than claiming to have decrypted the Voynich Manuscript, I think I may have glimpsed how the 'Rosicrucian' group were trying to use a fake cipher theory (i.e. 'only our fraternity can read Book M, which you – the Emperor – have a copy of") to convince Rudolf to back them. Hence my book is perhaps closer to an "anti-cipher-theory", because it tries to strip away the confusing topmost layers of the Rosicrucian enigma to get closer to what really happened.
I still have work to do on it (in particular to put together a bibliography of the sources I used, such as Tobias Churton's (2009) "Invisibles : The True History of the Rosicrucians", etc) and it's not quite as polished as I would make it if I were to publish it (which might happen in the future), so it's perhaps best read as a work-in-progress.
Finally, I have formatted its ten chapters across ten webpages so that people can leave comments that relate specifically to each chapter. (I didn't want to be in the situation where I had a single page with a thousand comments sprawling off into the distance.)
Will this turn out to be just another Rosicrucian-themed 21st Century virtual pamphlet to add to a future Carlos Gilly's Cimelia Rhodostaurotica Redux? Perhaps… but even so, I really do think I've made a good amount of progress in getting to the heart of this long-standing mystery. Have a read, see what you think. 🙂