"Jack and the Cursed Manuscript" – Part One
1. MEDIEVAL HOVEL
(THOUGH AS THE LIGHTS COME UP, IT INCREASINGLY RESEMBLES A MODERN-DAY CRACK DEN)
JACK'S MUM: Woe is me! I'm a poor old peasant woman 'oo 'as frittered a giant's castle full o' gold on online casinos an' Class A drugs.
JACK [aside to the audience]: You'd have thought it might have lasted longer than a week.
JACK'S MUM: Tell me, my darlin' Jack, does we 'ave anyfink in the world left ter sell?
JACK: Only the cow you won in a virtual meat raffle, the one you called "Meteor".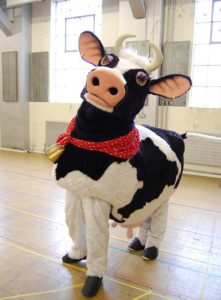 METEOR: Moo.
JACK'S MUM [aside to the audience]: Face it, you can't get Meteor than a cow. [badum-tshhh]
JACK: I'll take her to market, I'm bound to see some more magic beans there. I'm on a lucky streak, got the Midas touch, I have.
JACK'S MUM [aside to the audience]: Don't 'e take after me? Ooh, I couldn't be prouder!
2. TOWN SQUARE
TOWN CRYER: Young fellow!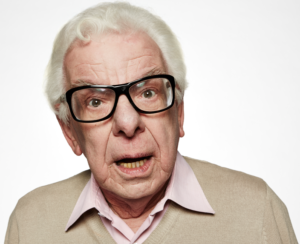 JACK: Errrm… [looks around] do you mean me?
TOWN CRYER: The very same! The young man unwillingly taking his cow to market, just like Rick Astley and his sheep.
JACK: Rick Astley?
TOWN CRYER: It's how he got rich, you know. "Never gonna give ewe up, never gonna let ewe down".
METEOR: Moo.
TOWN CRYER: Exactly. And not at all like that idiot lad Jack who swapped his cow for magic beans and killed the giant.
JACK: Errrm… "idiot lad"?
TOWN CRYER: Even as we speak, insurance company agents are combing the land to track him down and bring him to justice.
JACK [backing away]: I'd… best be going, I think.
3. MEDIEVAL MARKET
JACK APPROACHES A BOOKSELLER WITH A MOUSTACHE AND TWINKLING EYES.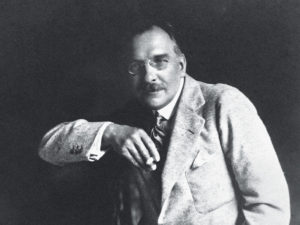 JACK: Excuse me, sir, but have you seen a curious traveller? He was right here last week, selling m-m-m-mysterious beans. Definitely not magic ones, anyway.
WILFRID: He's been and gone. [badum-tshhh]
JACK: Oh no! So what priceless MacGuffin will I exchange our possessions for this week?
WILFRID: I have just the thing for you. [He brandishes the Voynich Manuscript] Behold – the world's most unreadable manuscript! And it even has a blank price tag!
JACK: That's my kind of price tag.
WILFRID: …because you're insanely rich?
JACK: No, because I'm innumerate.
WILFRID: Errrm… so how much do you actually have to spend?
JACK: Basically, this cow.
METEOR: Moo.
WILFRID: Well… this manuscript's proper price should be ten cows, but I'd accept one cow now with another nine in the future if you become unexpectedly filthy rich.
JACK: No, no, I had that last week: a guy selling magic geese here also wanted a down payment.
WILFRID [rolls eyes]: OK, just one cow for the manuscript, then.
JACK: A pleasure to do business with you, Mister. [Takes book and hands him cow's lead]
WILFRID [aside to audience]: Why should I care? Now I've seen one, I can hoax as many as I like. Ethel will be delighted!
4. BACK AT THE HOVEL
JACK: I'm back, mum!
JACK'S MUM: So what did you get for dear old Meteor, then? More magic beans?
JACK: No, something much better. I give you – The World's Most Unreadable Manuscript! [He triumphantly holds the book aloft]
JACK'S MUM: Errrm… [awkward pause] more unreadable than Article 57? And every footballer's memoirs ever written?
JACK: At least 10% more unreadable than those, yes.
JACK'S MUM: So… what's it about?
JACK [rolls eyes, passes the book to his mother]: It's not about anything, it's unreadable. Even the pictures aren't about anything, they're unreadable too.
JACK'S MUM: Well, that is a novelty. [Puts on airs and graces voice] One shall have to run one's new acquisition past one's dear friends next door.
JACK [encourages audience to join in]: Oh, No We Won't!
JACK'S MUM: Oh, Yes, We Will. Dame Trot and Prince Salerno know all about 'erbal medicine. They're bound to be able to broaden your young scope.
JACK [muttering under his breath]: So I've heard, so I've heard.
JACK'S MUM: Come, young Jack. Take one's arm as one perambulates to one's neighbour's esteemed location.
JACK: Whatevs, Mama. [shakes head silently]
5. AT DAME TROT'S CAMP MANSION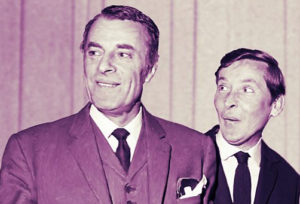 DAME TROT [opening the door]: How fantabulosa, it's my bona omi young Jack! And his shyckled palone Margaret. [calls upstairs] Princey, off the khazi, visitors at front of 'ouse.
JACK'S MUM: So delayted to see, you, may dear Dame Trot.
JACK: But… she's a man?
DAME TROT: I'll have none of that lingua in my flowery, young omi. Again in Polari, please.
JACK: But… Palone Trot is an omi?
DAME TROT [aside to the audience]: I don't think the poor chicken knows he's in a panto! [To Jack, somewhat condescendingly] Oh, it's an old tradition in these parts.
JACK: But… your riah isn't zhooshed like a palone, and you haven't even got fake willets. What kind of a panto Dame are you?
DAME TROT [aghast]: Why, according to Charles Singer's (1928) "From Magic to Science", Dame Trot was a made-up female practitioner based on an entirely male medical tradition.
JACK: So you're a Dame only in name?
DAME TROT: Precisely. You can't just camp up your crypto to get onto Cipher Mysteries, these days you have to play by the 'istorical rule book.
PRINCE SALERNO [emerging from inside the house]: Bona journo, everyone. What brings you here this bona morning?
JACK'S MUM: One has a mysterious book to show you both. [She extracts the Voynich Manuscript from her capacious handbag]
PRINCE SALERNO [visibly shocked and appalled]: Kiss my quongs and slap my town-hall drape, it is The Cursed Book that she has!
DAME TROT: What, Katie Price's fifth autobiography?
PRINCE SALERNO: Nay, nay, 10% worse still – it is the book that has no beginning and no end.
DAME TROT: That still sounds like "Love, Lipstick and Lies"
PRINCE SALERNO: Jest not!
DAME TROT: I jest did.
PRINCE SALERNO: Margaret and Jack, to free yourself from this terrible curse, you must now climb Mount Doom and hurl the book deep into the biggest Crack you can find.
JACK'S MUM: Oh. Is there not time for a cup of Earl Grey before one goes?
PRINCE SALERNO [glowers even more powerfully]: No. When destiny raises its head, you must grasp it firmly with both hands.
DAME TROT: Definitely both hands.
PRINCE SALERNO: Go now, and remember the ancient wisdom of the Masons – the bigger the Crack, the better the builder. Fare thee well!
[TO BE CONTINUED…]